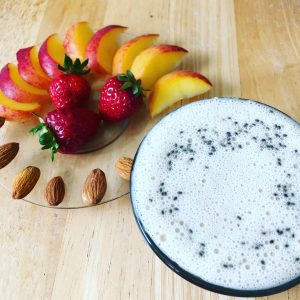 Please, review this file: California Nutrition Practice Notice for Consumers 
The information presented on the website and in related materials is not intended to render or replace the medical advice of any kind, prescribe treatment, or make medical judgments; it has not been evaluated by the U.S. Food and Drug Administration, and is not intended to diagnose, treat, prevent, or cure any disease or health  condition.
The information presented on the "Being in Best Health" website, in the classes and all related notes, handouts, recordings, snacks, recipes, videos, pictures, and other products, is intended solely for the informational and educational purposes; it provides the education on whole foods and whole-food based recipes, reflects the author's personal experiences and opinions, and is distributed on an "as is" basis without warranties of any kind.
If you think you might be suffering from a medical condition or have a health issue, you must see a licensed healthcare provider. It is important to never delay seeking medical advice, disregard medical advice, or discontinue medical treatment because of the information you may find on this page. Full medical clearance from a licensed physician must be obtained by any person before and during the period of modifications in one's diet, exercise, or lifestyle program.
If you are experiencing any acute or chronic health issue, you must maintain treatment as prescribed by your physician, irrespectively of your use of "Being in Best Health" website, individual nutritional consultations, group classes on holistic nutrition and lifestyle, or any related materials such as notes, slides, recipes, food demos, handouts, and media, as provided by Nataliya Bryantsev and BeingInBestHealth.com.
It is imperative to keep continuous professional relationships with your primary care physician regarding the applicability of any holistic opinions with respect to your symptoms and health conditions and to determine the best course of action.  Nataliya Bryantsev is not a licensed medical doctor and she does not practice medicine, treat, diagnose, prevent, mitigate, or cure any diseases or health issues.
The perusal of this site does not imply to the reader the status of being a  "client" of Nataliya Bryantsev. The results that you may observe in your body will vary and depend on how you chose to apply holistic health information to your own personal circumstances, as well as your skills, abilities, consistency, knowledge, and other factors.
While every precaution has been made during the preparation of the website content, the author claims no responsibility or liability to any person or entity with the respect to any liability, loss, or damage caused or alleged to be caused directly or indirectly as a result of the use, application, or interpretation of the information presented on the website, classes, handouts, videos, and other related educational materials.
Thank you for your interest in Being in Best Health.
I'm wishing you to be well and looking forward to speaking with you soon.
Copyright©2013-current. Nataliya Bryantsev. www.BeingInBestHealth.com. All rights reserved.